What to Expect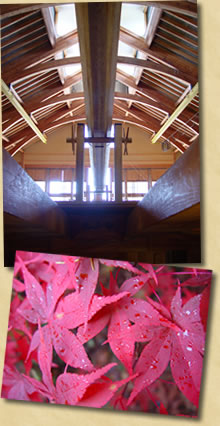 The course of therapy varies widely from person to person
...depending on issues presented, personality style, comfort with disclosure, and what you need from me. However there is a familiar path that we will follow. The first sessions give you an opportunity to share with me the issues that are troubling you. I will ask questions to clarify the issues and gather relevant information that may be helpful to me in understanding the challenges at hand. I will ask you to complete an intake summary that gives me an overview of your life, including general health questions, family history, stressors, and your goals for therapy. After 2 or 3 sessions I will share with you my assessment of the challenge in front of you, and propose ways we may go about addressing the issues you have presented.

The "work" of therapy now begins
...the difficult and often frustrating task of implementing change, learning new ways of being, and discarding old patterns that are no longer helpful. This "work" phase includes examining life patterns that need attention, completing outside reading and projects, and engaging tasks that will allow you to try on new ways of approaching your life.
How long therapy lasts is entirely up to you ...
For some a few sessions are sufficient, others prefer a long term relationship that is sustained for years, providing support and challenge for a deeper commitment to personal development.

Therapy ends when you feel you have reached your goal
... or when you feel strong enough to continue your personal journey without my help. Success is marked by independence and a fuller capacity to engage life's difficulties, not dependence and avoidance of what challenges you. At times I may suggest that our work is near completion, encouraging you to define new goals or to reengage the world without me.